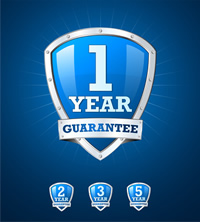 LIMITED WARRANTY
(a) Effective January 1st, 2012, Company warrants to customer that each product will be free from defects in materials and workmanship for a period of 1 (one) year from the date such product is delivered to customer ("Warranty Period"). The Warranty still applies to all boards that have been done conformal coating by Customers. Company's sole liability and Customer's exclusive remedy for products that fail to conform to this limited warranty ("Nonconforming Products") is limited to repair or replacement of such Nonconforming Products, at Company's sole option and election. The warranty for the repaired or replaced Product is limited to the scope and remaining duration of the original warranty for the Nonconforming Product. This warranty is contingent upon proper use of the Product in the application for which it was intended and does not apply to any Product that is
(i) used in conjunction with any product for which it was not designed or used other than as set forth in the accompanying documentation; or
(ii) subjected to unusual physical or electrical stress, misuse, neglect, negligence, damage during shipping, improper testing or storage, or unauthorized repair, modification or alteration.

(b) The above warranty is for Customer's benefit only, and is non-transferable. OTHER THAN AS EXPRESSLY SET FORTH IN SECTION (a) ABOVE, COMPANY MAKES NO WARRANTIES, EXPRESS, STATUTORY, IMPLIED, OR OTHERWISE. COMPANY SPECIFICALLY DISCLAIMS THE IMPLIED WARRANTIES AND CONDITIONS OF NON-INFRINGEMENT, MERCHANTABILITY AND FITNESS FOR A PARTICULAR PURPOSE, TO THE MAXIMUM EXTENT PERMITTED BY LAW.

(c) Return of Nonconforming Products must be made according to Company's then-current return and RMA policies.
HIGH RISK ACTIVITIES
The Products are not fault-tolerant and are not designed or intended for use in hazardous environments requiring fail-safe performance, including without limitation, in the operation of nuclear facilities, aircraft navigation or communication systems, air traffic control, weapons systems, medical devices, direct life-support machines, or any other application in which the failure of the Product could lead directly to death, personal injury, or severe physical or property damage (collectively, "High Risk Activities"). The Company expressly disclaims any express or implied warranty of fitness for High Risk Activities.
LIMITATION OF LIABILITY
COMPANY'S LIABILITY TO CUSTOMER ARISING OUT OF OR RELATING TO ANY PRODUCT SHALL NOT EXCEED THE AGGREGATE AMOUNT PAID BY CUSTOMER TO COMPANY FOR SUCH PRODUCT. IN NO EVENT WILL COMPANY BE LIABLE FOR LOST USE, PROFITS, REVENUE, COST OF PROCUREMENT OF SUBSTITUTE GOODS, OR ANY SPECIAL, INDIRECT, RELIANCE, INCIDENTAL, CONSEQUENTIAL OR EXEMPLARY DAMAGES, HOWEVER CAUSED AND UNDER ANY THEORY OF LIABILITY. THE FOREGOING LIMITA-TIONS SHALL APPLY REGARDLESS OF WHETHER COMPANY HAS BEEN ADVISED OF THE POSSIBILITY OF SUCH DAMAGES AND NOTWITHSTANDING THE FAILURE OF ESSENTIAL PURPOSE OF ANY LIMITED REMEDY.
For information on how to return Embedian products for warranty coverage, visit our
Return Authorization Request
page.